With a global audience at your disposal, and increasingly better and cheaper tools available, more people are looking to monetize their knowledge, skills, and creativity online.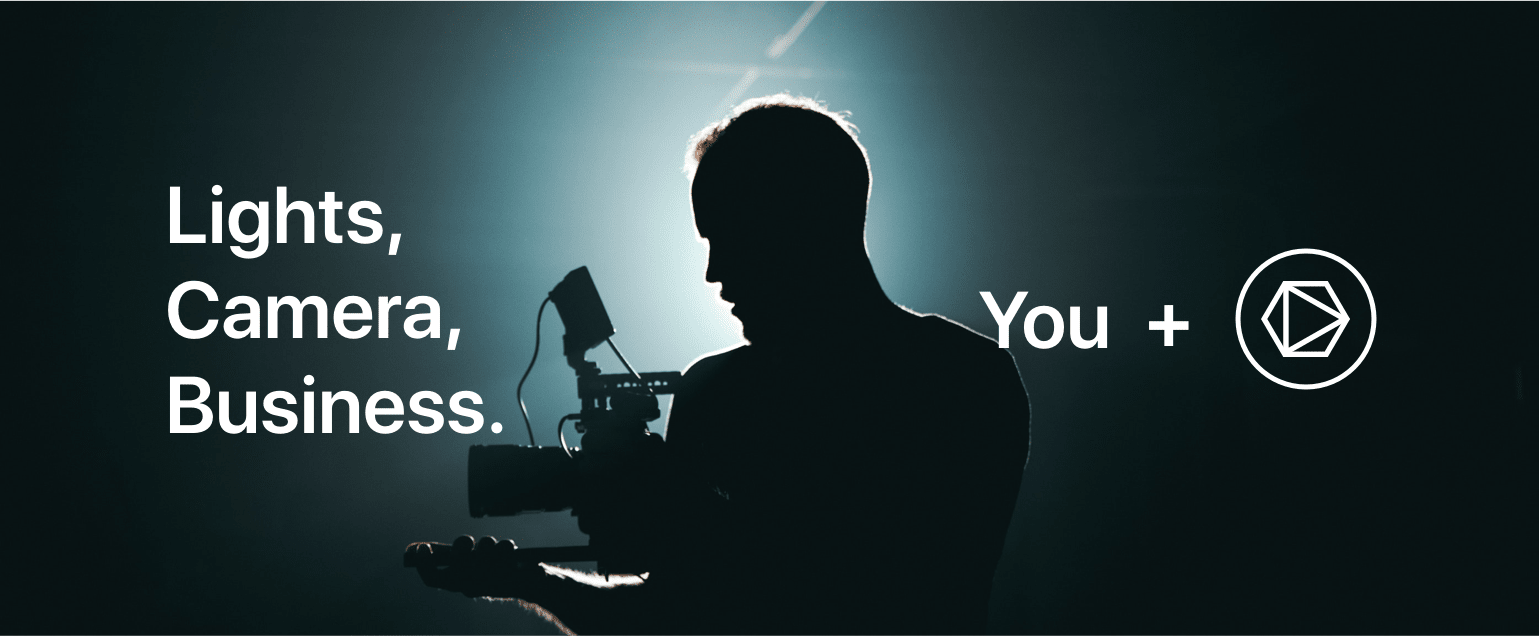 How to get started?
1. Choose the video host
The first step would be to find a video hosting provider that lets you host paywalled content, and protects it from people who don't have access.
With muse.ai, you can do both – and a lot more!
You can easily upload your videos with our drag-and-drop interface, and organize them in Collections (and subcollections).
To ensure your content can only be shown on your website, muse.ai provides a visibility setting called Hidden and a domain restriction feature. Combined, these make it so your video is not visible in muse.ai (except to you), and can only be embedded on your domains.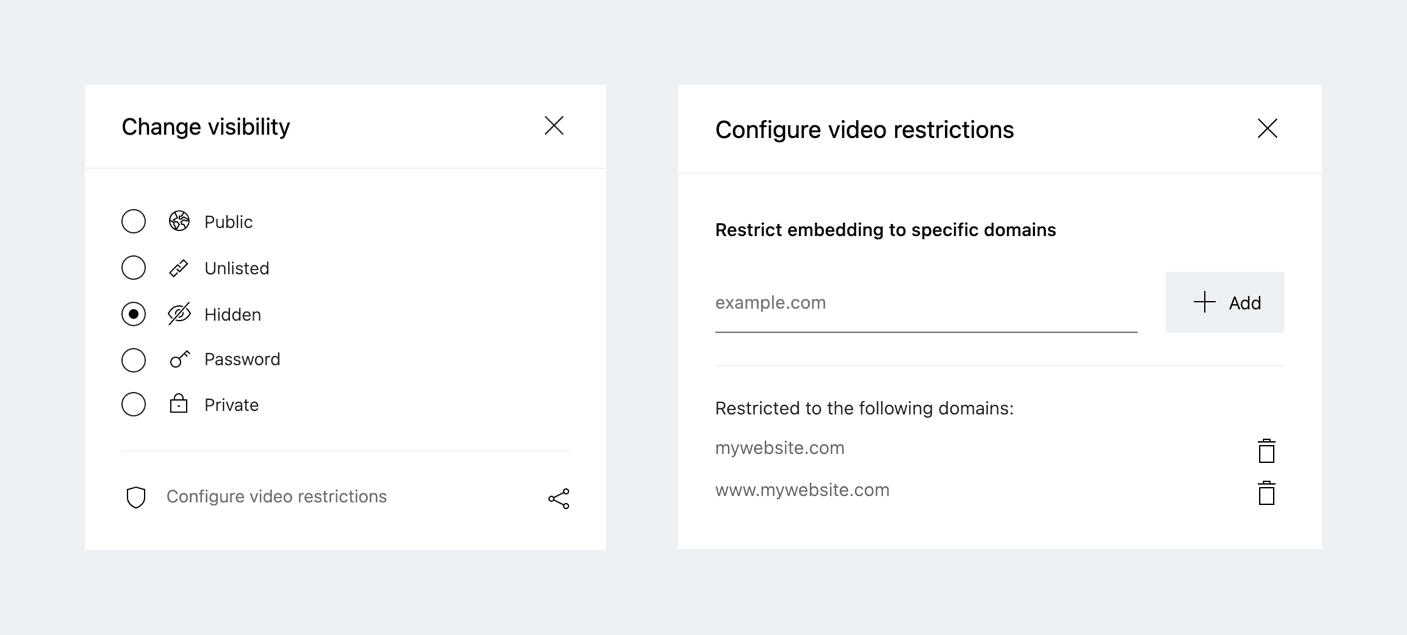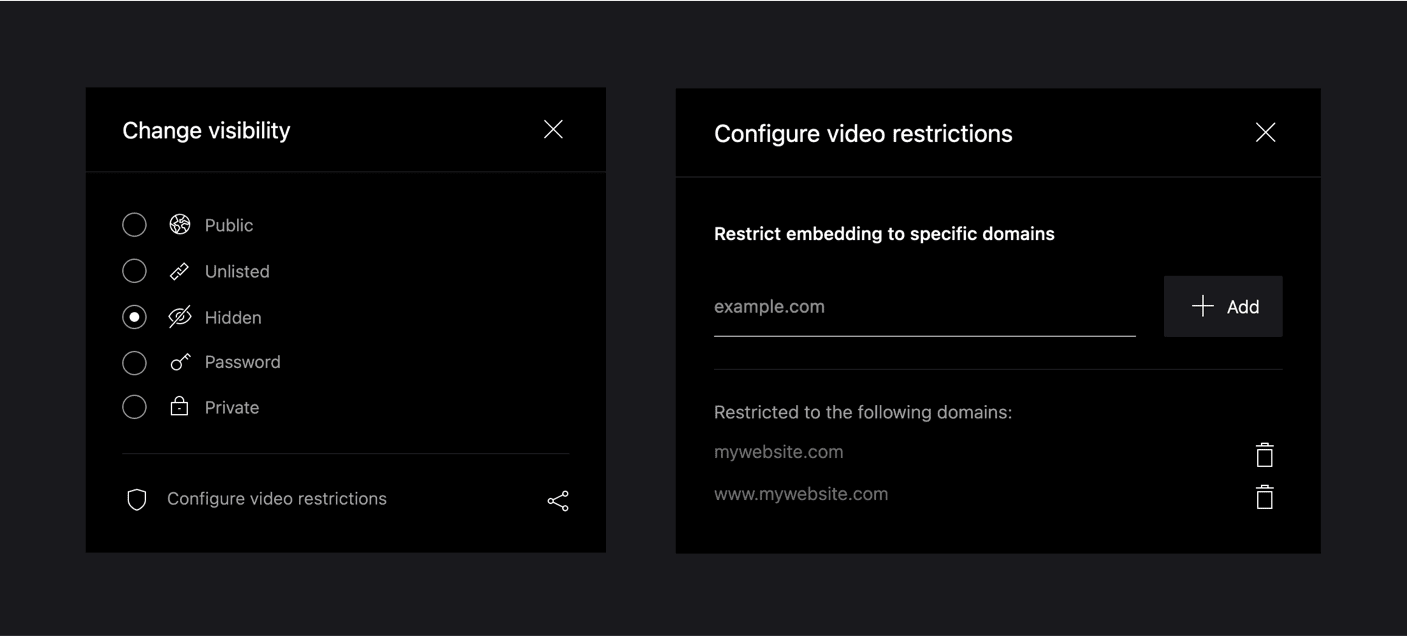 2. Choose a paywall provider
The second step would be to choose a service where you can build a simple webpage that lets you charge for access. Some examples are:
3. Add videos to your website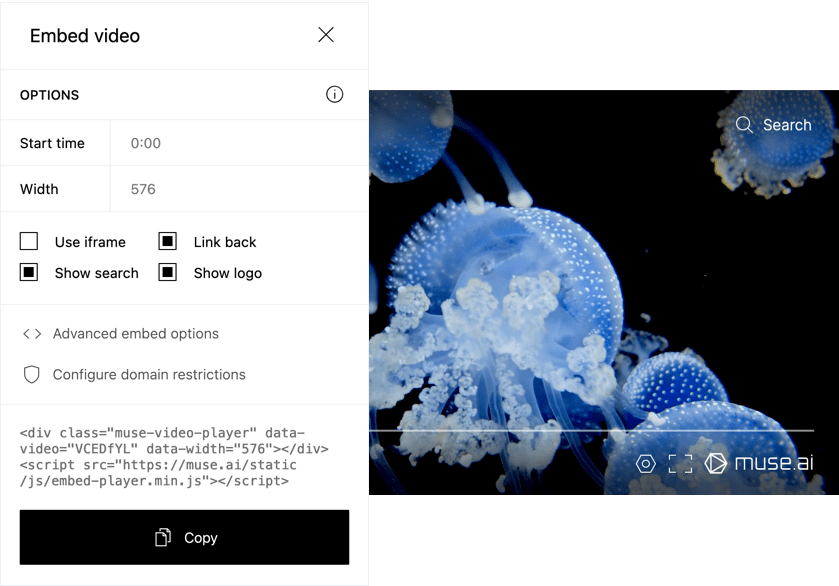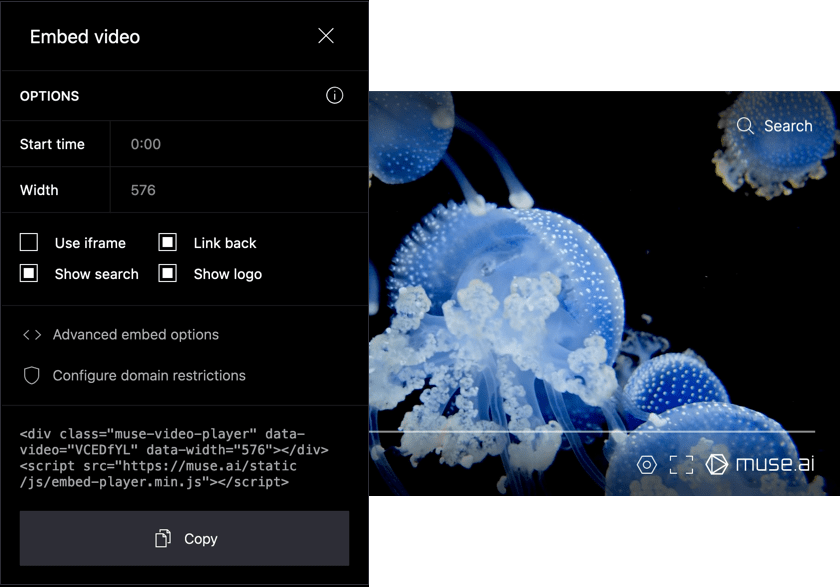 To add your videos and collections to your new website, simply head to muse.ai, copy the embed code and paste it in your website builder.
Here, you can further customize how your video will look, and even add your own logo!
4. Track engagement with muse.ai analytics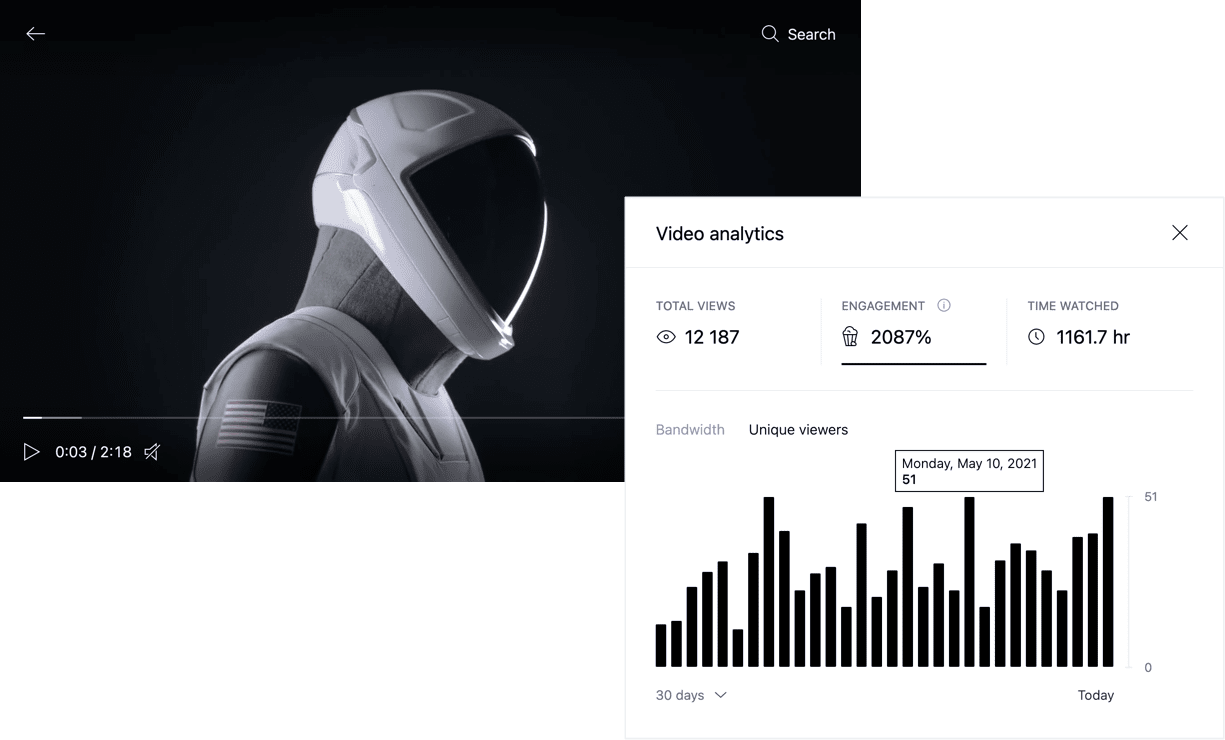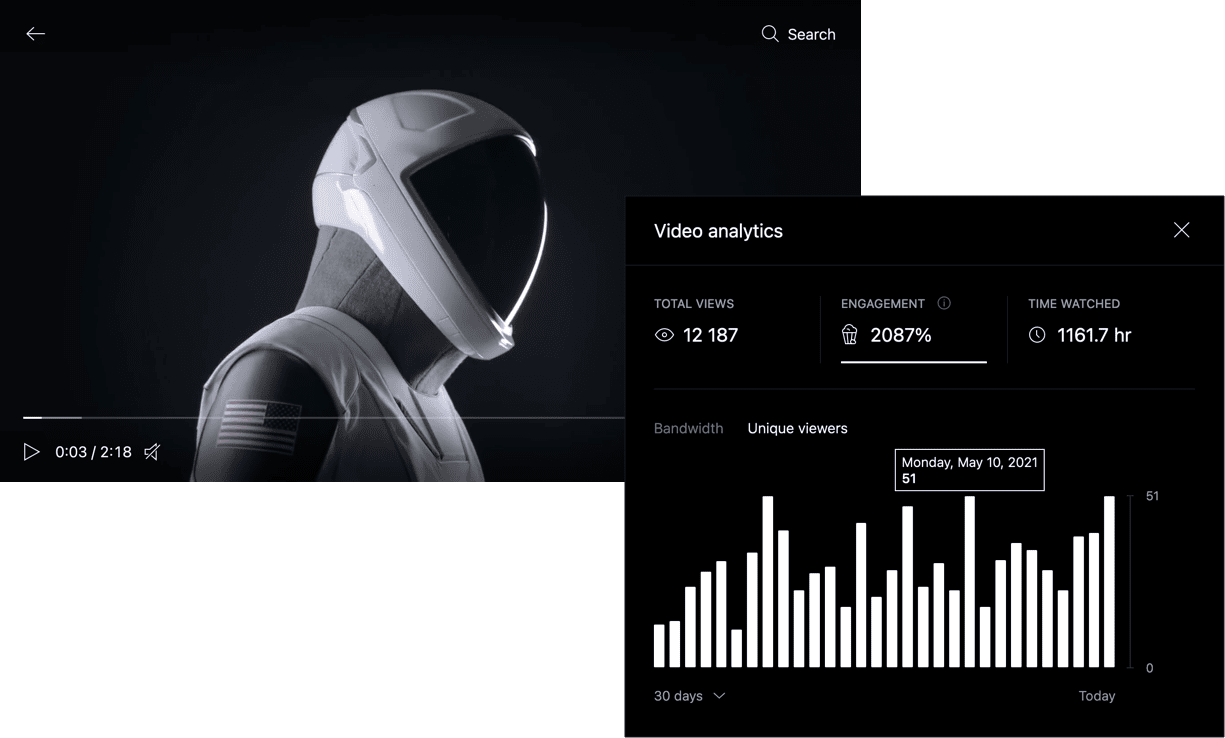 Tracking the performance of your videos is essential to figuring out what works for your audience and what doesn't. You can use the muse.ai Analytics panel to do just that. Here, you can see total views, total time watched, viewer engagement, as well as the bandwidth each video consumed.
5. Boost engagement with custom call-to-action screens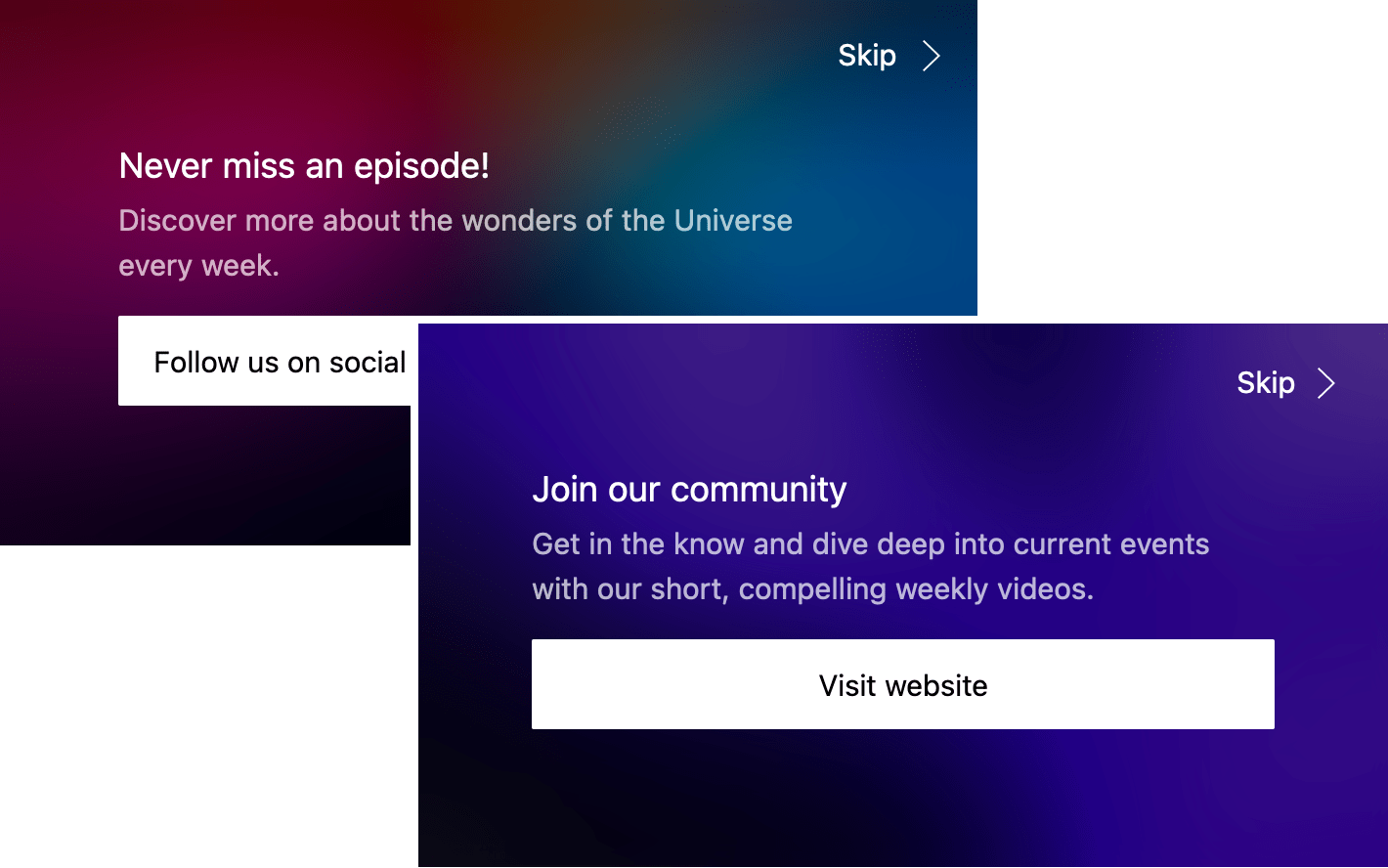 Drive engagement and interact with your viewers using timed call-to-action screens. Place them anywhere in your video, and customize them to fit your brand!
Plug your business into the future of video.
Get started